This Celebrity Can Destroy Your Approach Anxiety
Oct 08, 2012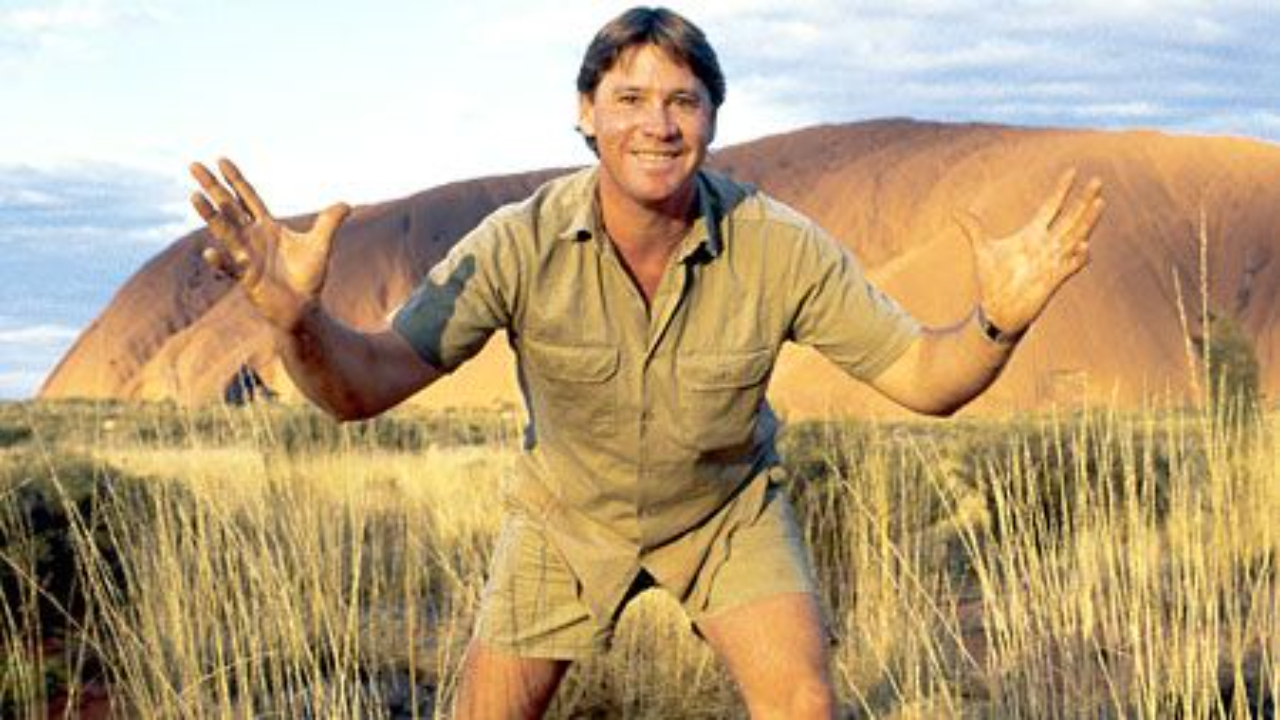 Who would be the hardest man on the planet for a woman to "blow out"? By that I mean, reject a person who comes up and attempts to start a cold conversation.

I reckon the late, great Steve Irwin... The Crocodile Hunter.

Yes, I am serious!

Just try to imagine politely getting rid of a guy with that much energy and enthusiasm.

Now consider 90% of men I coach cannot consistently manage and elevate their energy levels. Make that 98% of white collar guys stuck sitting in front of a computer. They will not be successful at starting conversations with women, much less dating, seducing or helping them out of their clothes for the first time, until they can manage their energy or state. Energy is the most important factor in making powerful, confident first impressions.



Steve Irwin has helped so many of my students. I studied acting. It helped me grow as a man in many ways, especially in socialising and improving my confidence with women. As an exercise I encourage my students to visualise and feel Steve Irwin's freakish levels energy and passion within themselves before approaching a woman. Just the same way an actor would prepare for a scene. This helps produce stronger approaches–a far more confident and energetic ladies man.

My clients, like me, are often hard core analytical creatures. Getting them way out of left brain thinking and bringing energy levels up is essential to their success with women. If my students run into approach anxiety, feel down or I need to lift my energy rapidly to go out and lead a Bootcamp in a noisy, crowded bar I often turn to Steve. No girl has ever rejected me when my "Inner Steve" is switched on.

Steve Irwin's incredible energy came because had just one purpose on this earth–to be what he called a "Wildlife Warrior". He did not waste his precious time and energy thinking about much else in life (apart from his family, of course). He spent a lot of time deep in nature. His energy was not constantly depleted by living in a city surrounded by busy roads, TV's, advertising, sterile buildings and toxic people. I believe his remarkable energy came exclusively from his absolute focus in life and from Mother Nature.



I've heard stories of Steve Irwin completely taking over a room filled with the most famous celebrities on Planet Earth. These A-Listers themselves volunteered that they are usually the centre of attention but with him in the room it was like no one even noticed they were there. I once saw Steve Irwin interviewed on a talk show. In the green room sat actress Jennifer Love Hewitt. On stage, the host asked Irwin, 'So, Steve what did you think of Jennifer?'. Steves face lit up and he let out an enthusiastic, 'Ohh, she's beauu-tiful'. It came straight from his soul. And then the screen switched to her. Hewitt's face erupted. She smiled and blushed. She could not speak. She struggled to breathe. Her heart stopped. She choked with joy. Tears instantly filled her eyes.

I have never seen a woman so ecstatic, so flattered and made to feel so feminine (well, at least outside the bedroom). She may have been be a famous actress, singer and international sex symbol but I bet no one has ever complimented her like that. I doubt anyone else ever will. This sits alongside a Michael Jordan baseline dunk on Patrick Ewing as the most remarkable moment of television I can presently recall.

So the next time you are at a bar stuck in your head or feeling too low on energy to start conversations, find a beautiful girl you would like to meet. Look at her, appreciate her beauty for five seconds and repeat to yourself, "Crii-cky! She's a beauu-ty!". Ask yourself what sort of energy, enthusiasm and commitment Steve Irwin would bring to starting a conversation with this strange woman. Then walk over and shake her hand. Politely introduce yourself by name, smile and hold her eye contact a moment too long. If you can truly find your "Inner Steve" women will have a far more difficult task to "blow you out". And best of all, girls will mistake your new found energy for the single most attractive quality a man can possess. Confidence.
---
"Training with James was great fun. You spend large amounts of time actually interacting with beautiful women. With James supervising, you approach over and over until it becomes comfortable and natural."
Psychologist (30) - Sydney, Australia
Watch...